Assoc Professor. Michael Phillips – Key-note speakers' bios and Keynote abstract of 2021 IGRS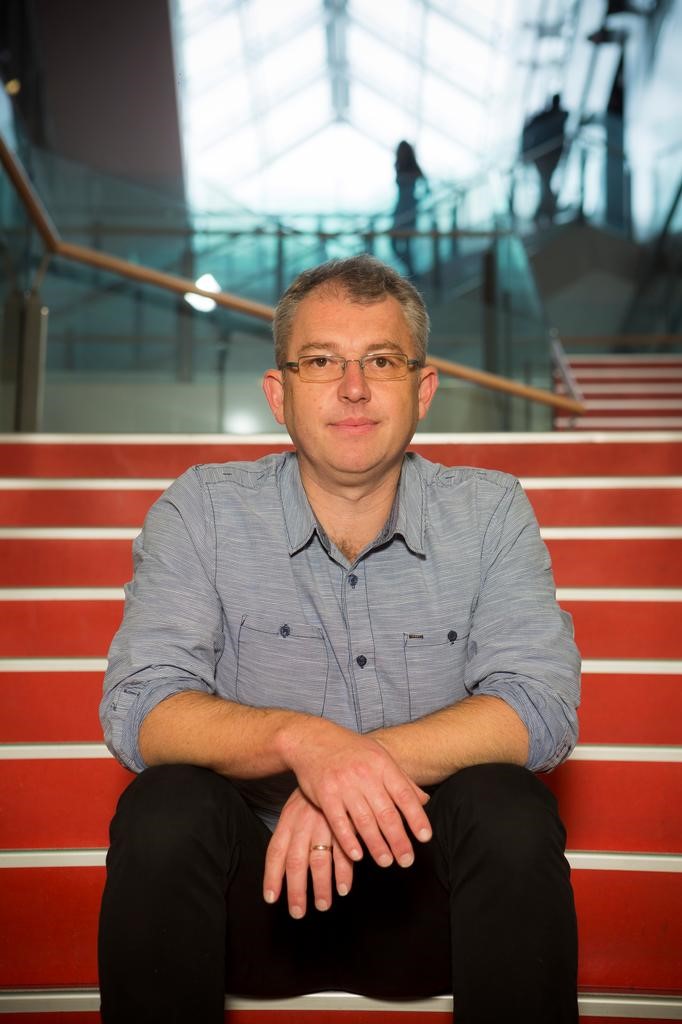 Assoc Professor. Michael Phillips
Mike Phillips is the Associate Professor of Digital Transformation in the Faculty of Education, Monash University. His work focuses on the knowledge expert teachers develop when integrating educational technologies into their practice. Additionally, Mike researchers the ways in which expert teachers make active decisions about their classroom technology integration. Mike's research regularly involves collaboration with colleagues from Australia, the United States, Europe, Asia and the sub-continent. In 2019, Mike lead an international team from 11 countries exploring teacher decision making in technology rich contexts as part of the UNESCO EDUsummIT. These projects have resulted in a range of books, book chapters, peer reviewed journal articles and conference presentations including a Highly Commended Paper Award from the Australian Council for Computers in Education (ACCE) and the Best Paper Award at the Society for Information Technology and Teacher Education (SITE) conference in 2016 and again in 2019. Mike has also received the Dean's Award for Excellence in Teaching and Learning (2015), the  Vice-Chancellor's Award for Programs that Enhance Learning (2016), the Monash Postgraduate Association Lecturer of the Year Award (2016) and the Dean's Award for Outstanding Research by an Early Career Researcher (2017). Prior to joining Monash University in 2013 Michael was a senior teacher for 15 years in secondary schools. He is also an Associate Editor for the Australasian Journal of Technology in Education and his work enhancing the professional learning of ICT teachers in Victoria was recognised in December 2013 with an Outstanding Professional Service Award from the Council of Professional Teaching Associations of Victoria.
Enhancing the state-of-the-actual: Critical considerations for online teaching and learning
Associate Professor Mike Phillips
School of Curriculum, Teaching and Inclusive Education
Faculty of Education, Monash University
Educational technology has been considered an entrepreneurial, forward-focussed and ever-changing field. Efforts over the past four decades have explored the pedagogical affordances and learning potentials of a cornucopia of 'new technologies'. Ongoing debates about the opportunities and limitations of the 'fit' of such technologies into teachers' practices and students' learning and the desperate desire of some to 'prove' technology use leads to 'effective' learning outcomes have seen many educational technologists focussing on 'state-of-the-art' issues.
The rapid global shift to online and virtual learning resulting from the global COVID-19 pandemic has arguably resulted in explorations not focussed so much on the 'state-of-the-art' issues which have dominated previous discourse but, instead, the focus has shifted to the 'state-of-the-actual' – what is actually going on when teachers and students are required to conduct all their educational practices on line.
This paper builds on Selwyn's (2008) prediction that state-of-the-actual issues which arise when technologies meet classrooms are arguably more critical to understand how, when and why certain technologies may (and may not) be used to produce effective learning in an age of great uncertainty. Drawing on experiences of educators and students in a range of geographical and social contexts, this paper will propose a framework through which the state-of-the-actual in online education in an uncertain world can be better understood.